20+ Latest Finger Mehndi Designs 2023
Mehndi, also known as henna, is a traditional form of body art that is often used for special occasions such as weddings and festivals. Mehndi designs for fingers are a popular way to decorate the hands and add a touch of elegance to any outfit. Some popular mehndi designs for fingers include:
Floral patterns designs feature intricate patterns of flowers and leaves that cover the entire finger. Paisley designs feature a teardrop-shaped motif that is often used in Indian and Arabic mehndi.
Lace designs feature delicate, lace-like patterns that cover the finger. Geometric designs feature geometric shapes such as circles, squares, and triangles.
Minimalistic designs feature simple lines and dots, perfect for everyday wear. Arabic designs feature bold and thick lines with geometric patterns. Glitter designs feature the addition of glitter to the traditional mehndi design.
Latest finger mehndi designs 2023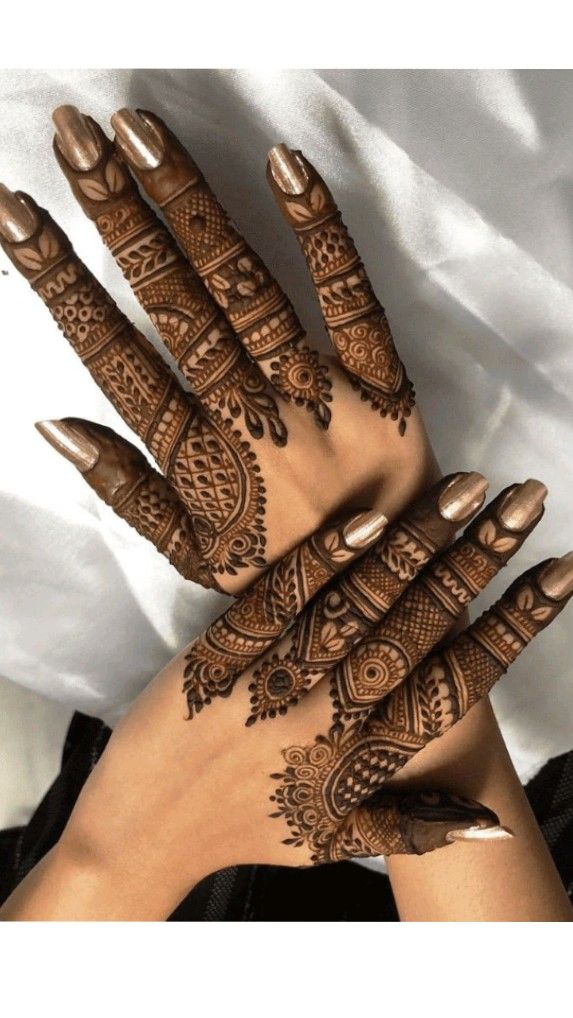 Full finger mehndi design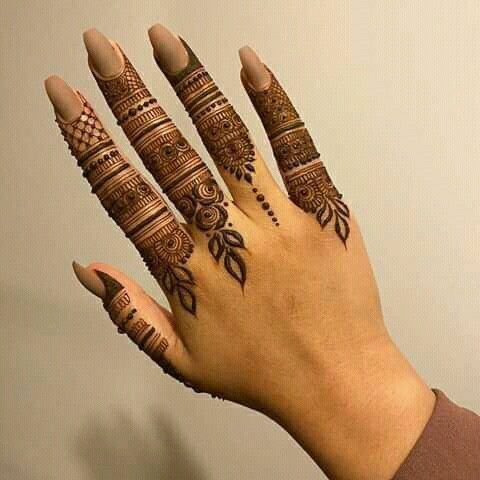 Finger mehndi design easy and beautiful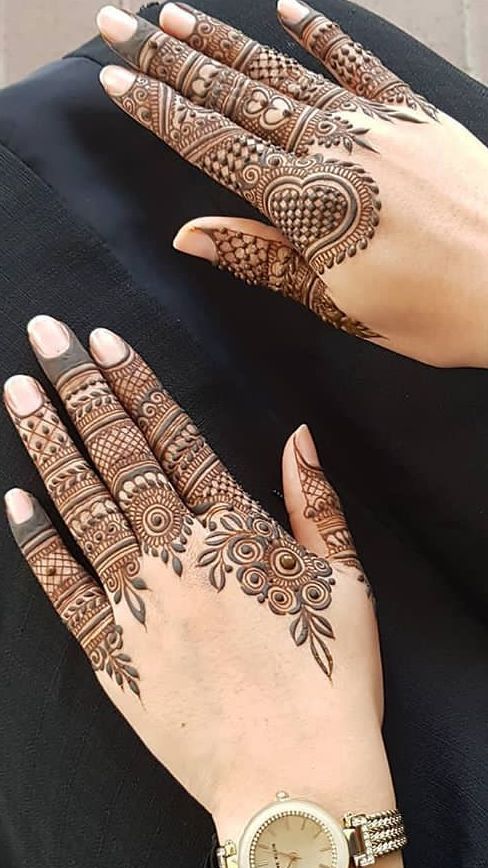 Beautiful Mehndi finger design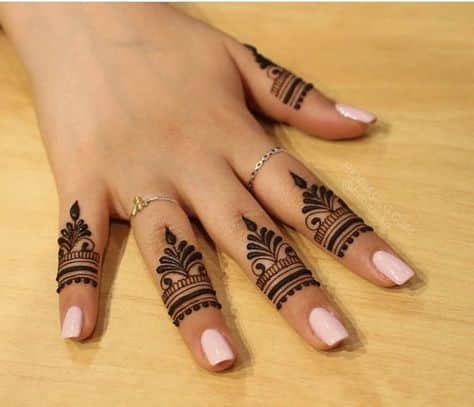 One finger mehndi design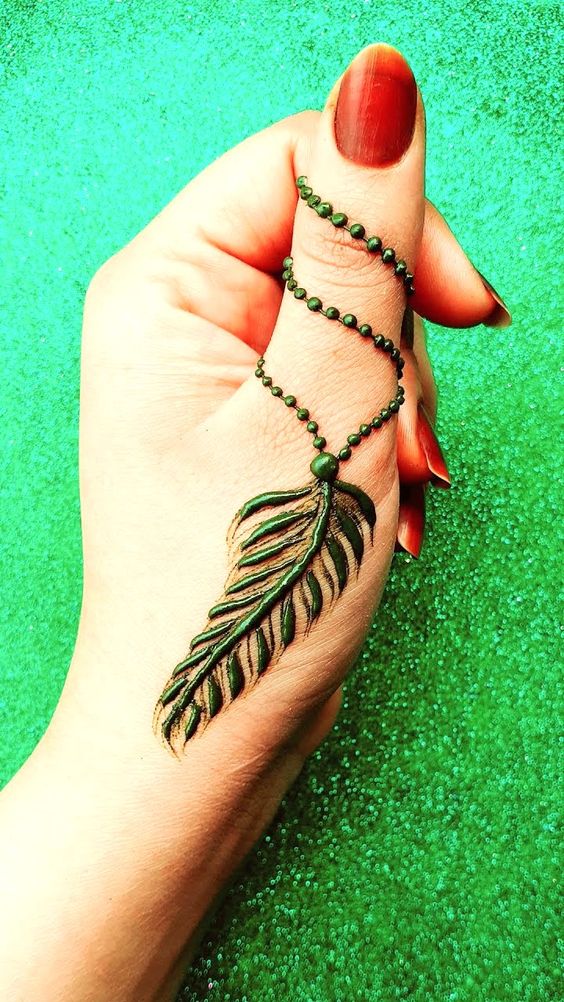 Side finger mehndi design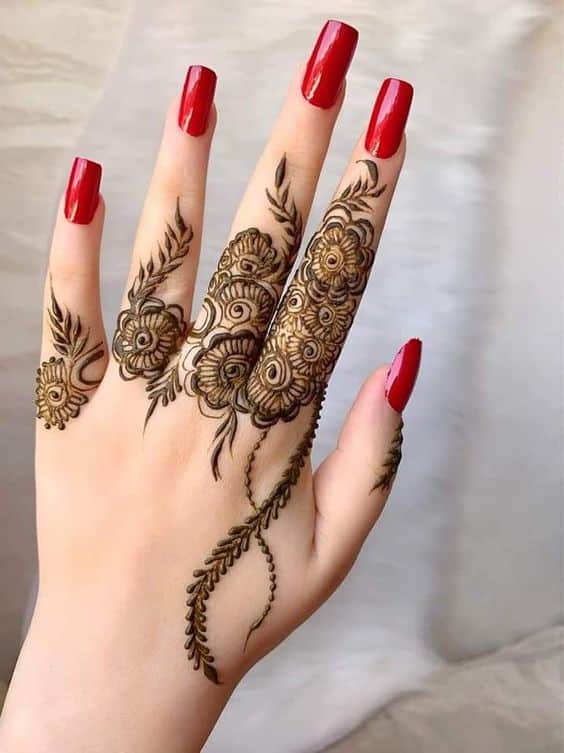 Trendy finger mehndi design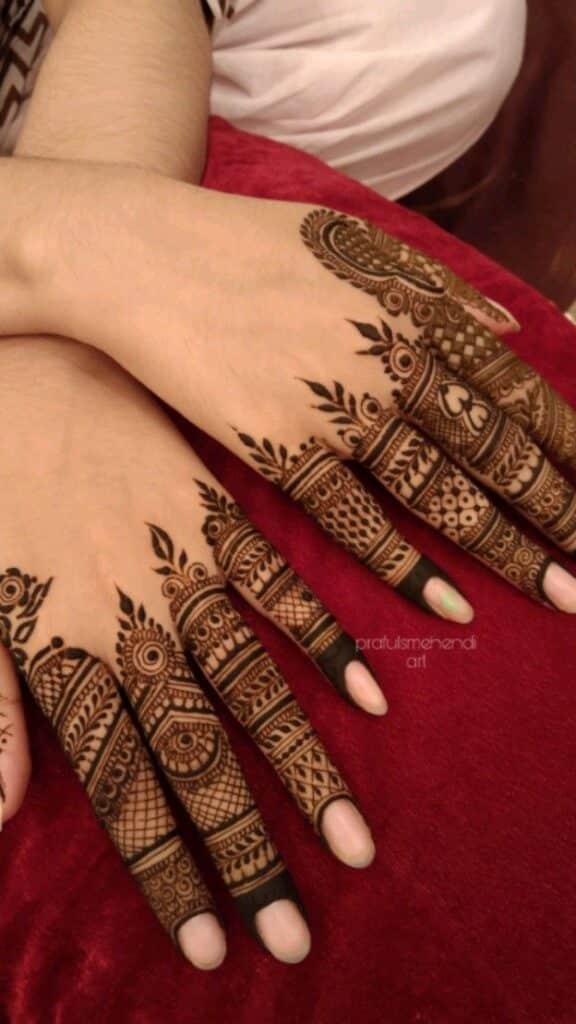 Beautiful finger mehndi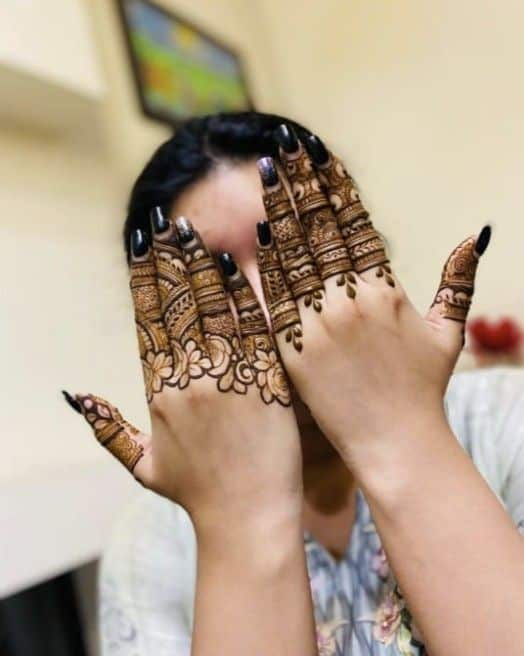 Bridal finger mehndi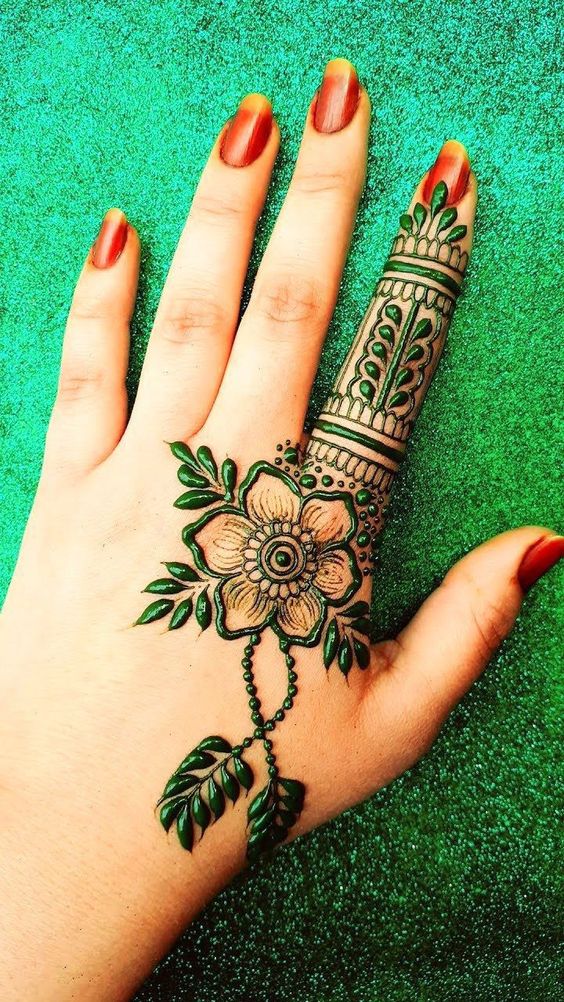 Conclusion:
Mehndi designs for fingers can be simple or elaborate and can be customized to suit the individual's preference. You can apply these designs with a cone or a brush. The color of the mehndi will vary from different colors like red, to brown, and black.