Latest Dupatta Ideas for Independence Day
Here, we have shown dupatta ideas for independence day.
On Independence Day, many women opt to wear white kurtis. When you pair a white kurti with a colorful dupatta, you can get a very beautiful look. It is very important to pair the correct dupatta with the suit.
If you wear a dupatta with your kurti according to your body type and the latest fashion, your ethnic look will be more unique. Even while dressing for Independence Day, most girls try to include tricolor colors into their attire. In such a case, we are going to inform you about some colorful dupatta styles that will go wonderfully with your white kurti and make your ethnic look stand out.
Dupatta Ideas for Kurti for Indpendence Day
Girls often prefer to wear white kurtis on Independence Day. In such a situation, you can complement this look with colorful dupattas of different designs.
Chiffon Dupatta with White Kurti
Green Bandhani Dupatta
If you do not like to carry a heavy dupatta, then you can wear this bandhani dupatta. It is light weight and it is also easy to carry. You can wear it with orange and white kurti. It would look great. You can easily find such dupattas in the market for Rs.200-500. At the same time, you can also get the plain dupatta dyed. You can also get gotapatti of your choice in it.
Style Tip- You can wear silver jewelery with it. You can get the perfect look with silver jhumkis and bangles. You can also wear multicolored bangles in this look.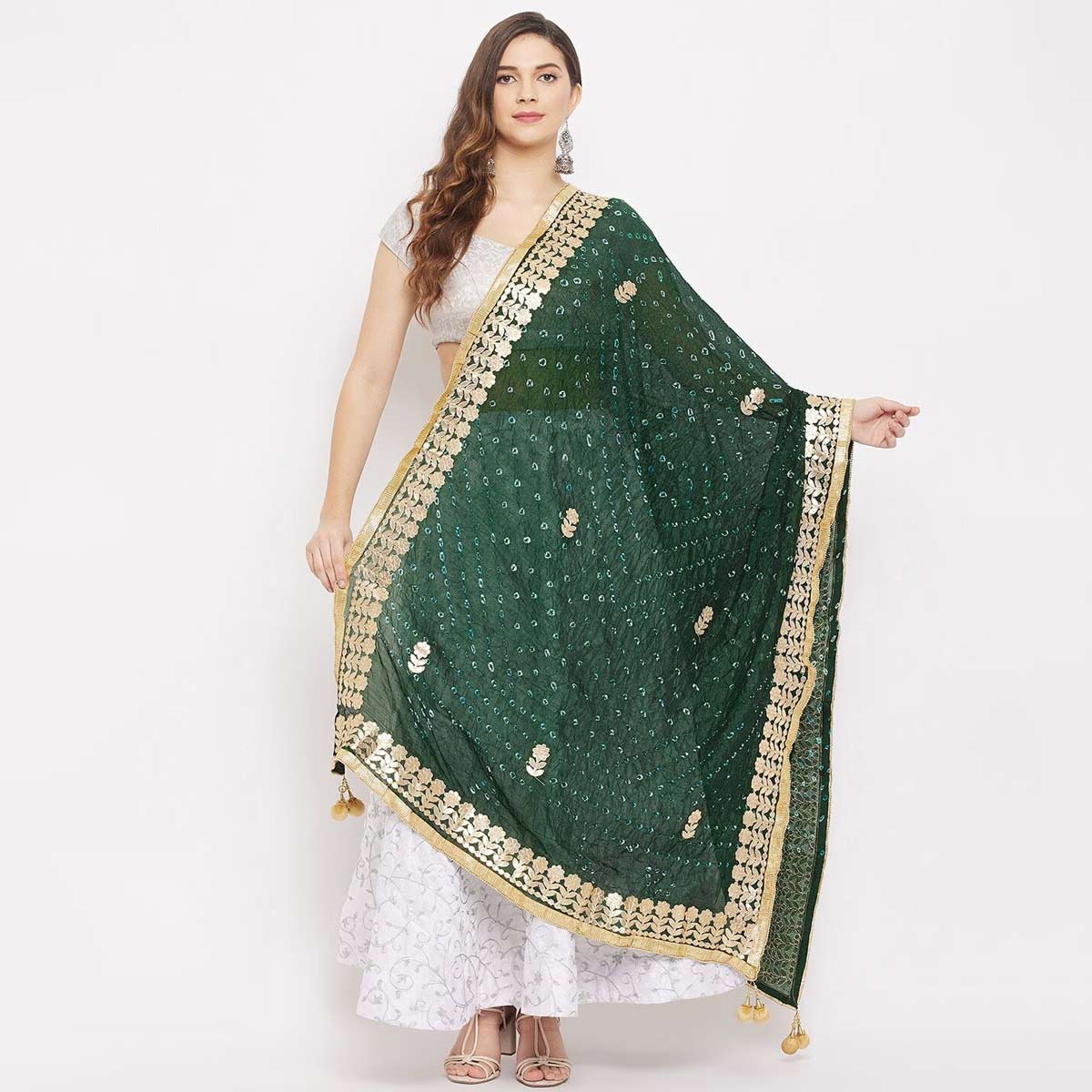 Multicolor Dupatta
Phulkari dupattas look great with plain kurtis. You can pair this dupatta with a white sleeveless kurti. If you have broad shoulders, you can also wear full sleeves. There are many attractive designs available in phulkari. These dupattas are heavy and can give you a royal look with a plain kurti.
Style Tip- You can team it up with meenakari jhumkas and tricolor bangles. Also complete your look with a potli bag.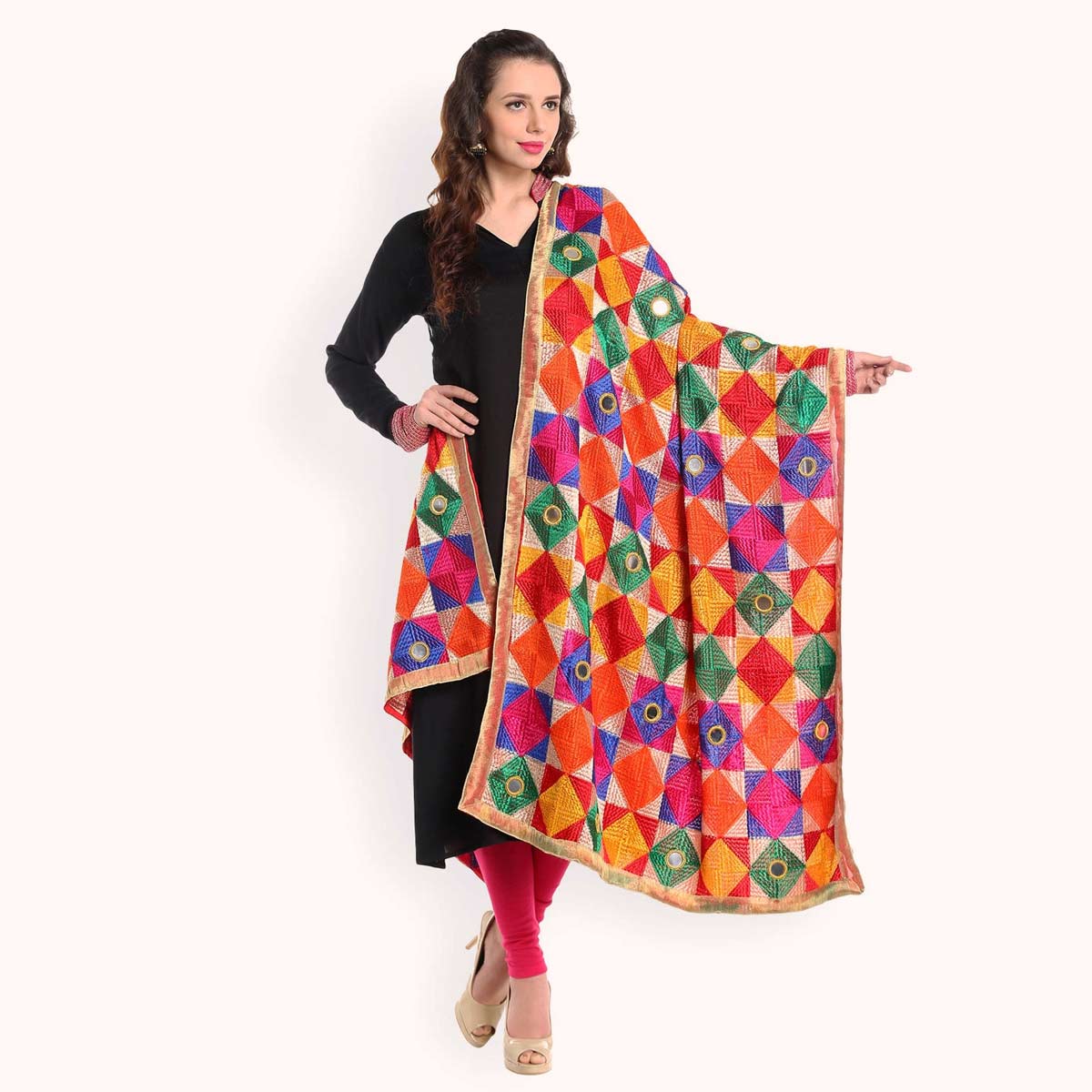 Blue Silk Dupatta
Team this dupatta with an orange kurti and green pants or white pants and orange kurti to get the perfect look. You can easily carry this type of silk dupatta in the Independence Day function of the office. You can also make such dupattas from old silk sarees.
Style Tip- Wear it with tassel earrings. Complete the look with a matching clutch and juttis with Punjabi thread work.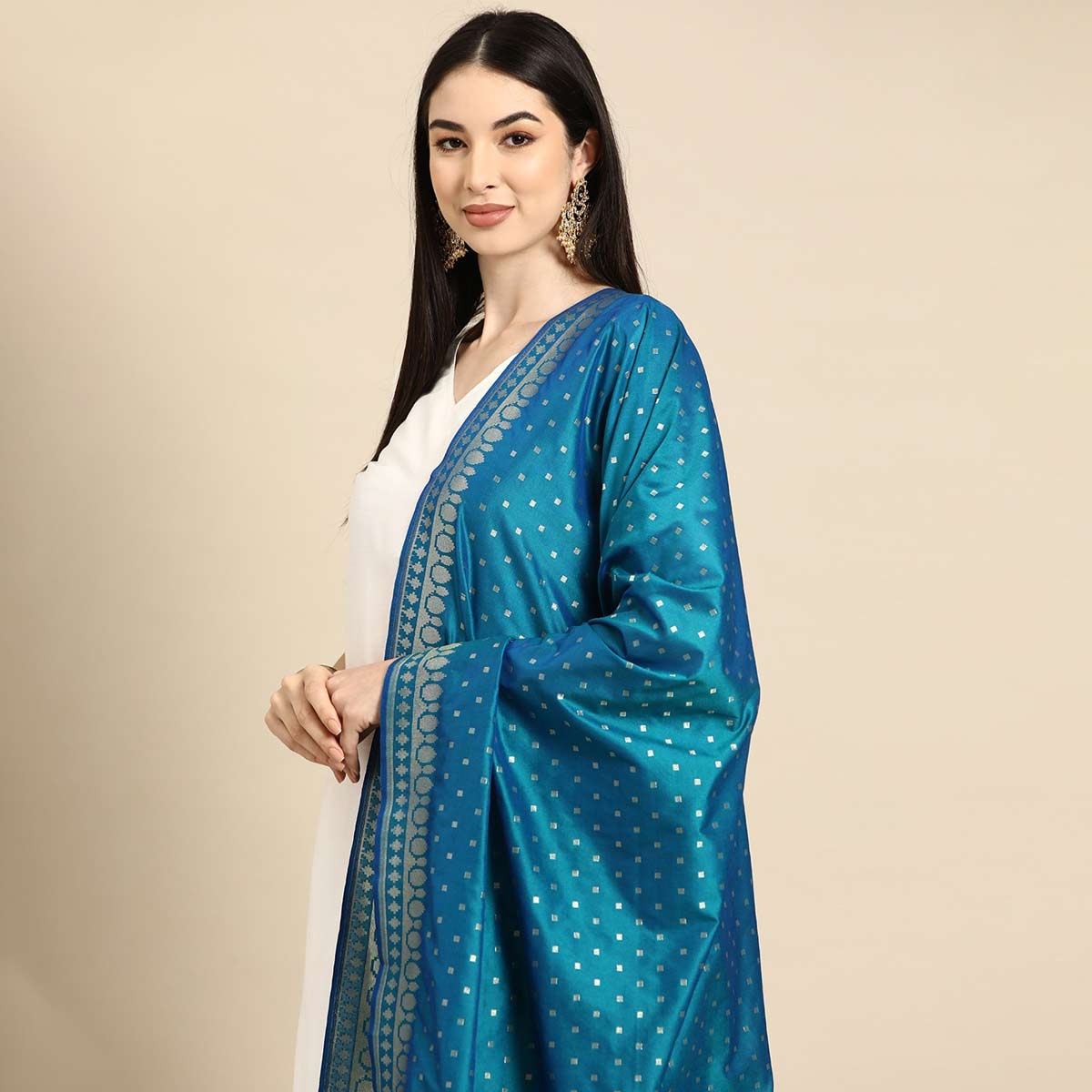 Must Read: